Rozzie födde några dagar innan julafton en kull på fyra valpar!
Tyvärr klarade sig inte tiken men vi har tre ljuvliga hanvalpar som växer för var dag! 2 röda och 1 svart/röda tecken. Pappa är vår egen Grayson.
Föräldrarna kommer från de främsta utställningslinjerna i världen. De är högt meriterade, hälsotestade och med underbara mentaliteter!
Kontakta mig för mer information om du/ni är intresserade av en ny familjemedlem.
En valp från Kung Karls kennel
* levereras vid tidigast 8 veckors ålder
* registreras i Svenska kennelklubben
* levereras besiktigade, vaccinerade och avmaskade
* är efter hälsotestade och välmeriterade föräldrar
* avlas från linjer med sunda och friska djur både mentalt och exteriört
* säljs med livslång support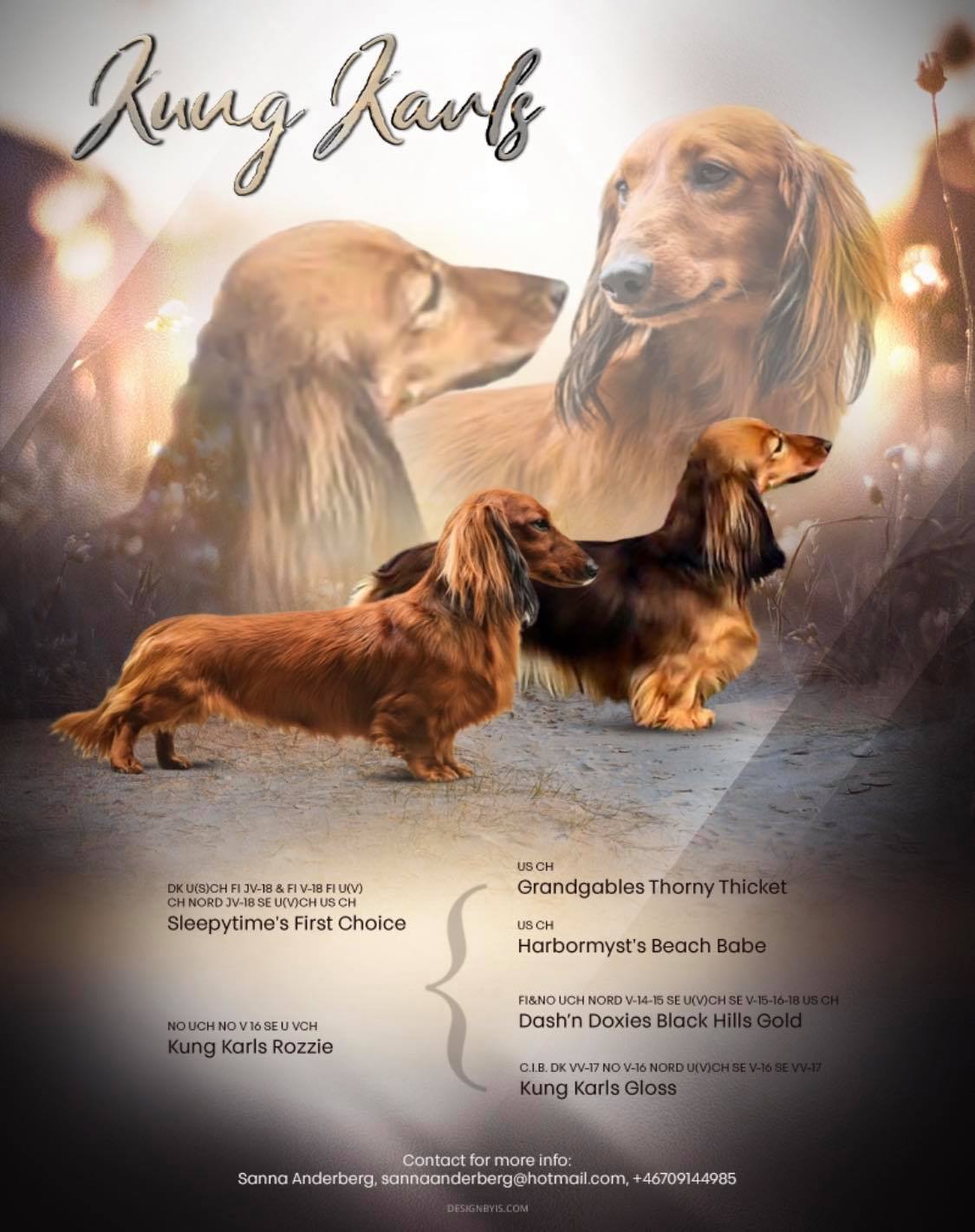 Rozzie gave birth to four puppies a few days before Christmas!
Unfortunately the little puppy girl didn't make it but we are very happy for the three boys that are thriving! 2 red and 1 black/tan! Father is our own Grayson. The parents comes from the leading show lines in the world. They are most winning on shows, health tested and with the best mentality!
Don't hesitate to contact me if you are interested in a new family member.
A puppy from Kung Karls kennel
* is delivered earliest at 8 weeks of age
* is registered in the Swedish Kennel Club
* is at delivery vet-checked, vaccinated and dewormed
* is after health tested and most-winning parents
* is from lines with sound and healthy dogs, both in mentality and exterior
* is sold with life long support